Mark 'S-Man' Robinson
New York, NY
E-Mail: Mark_Robinson.BNY@LNOTES.bankofny.com
After The Snow And Rain -- A Post U of R Story
After realizing that I did not want to be a college professor, and therefore a Ph.D. was unnecessary, I left the loving embrace of the University in the spring of '85. For those of you who's memories of that time are vague or otherwise distorted,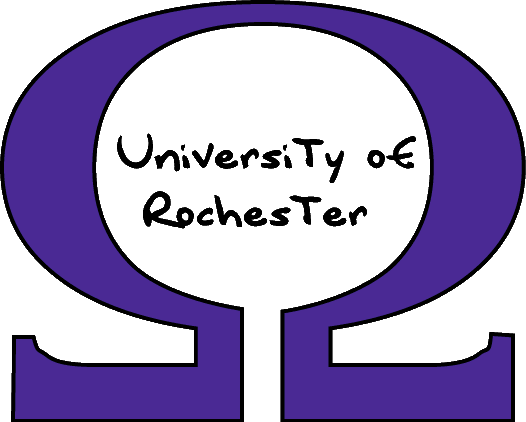 was out of Burton and out in Phase. Some of the old savoir faire was lost, but there was beer, foos, comradely good fellowship and a fine band of brothers. I bummed around Rochacha for the summer and by September, I settled down to the onerous task of finding a job. I got a job with a small privately held Mortgage Bank selling mortgages in Watertown, NY. I hated it. Then it snowed. In October. In the middle of October. A couple of inches. I learned the US Army did its arctic training there. I quit.
I took a year off from the rat race, and learned to ski (thanks Mimi), did some traveling in Alaska (no, I did not see Dave Hill), jammed with Spike and Dave Lewy, partied my face off (thanks for the crash pad McT) and had a generally great time. In the Spring of '86 I returned (for the last time) to the Flour City for D-Day and initiation. I taught the neophytes the meaning of the letter 'O'. For those of you who's memories of that time are vague or otherwise distorted,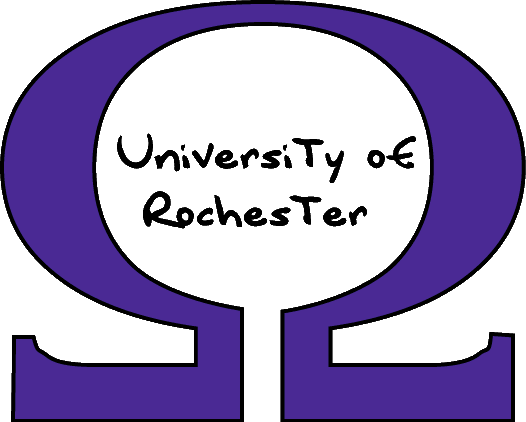 was out of Phase and off-campus. Most of the old savoir faire was lost, but there was beer, foos, comradely good fellowship and a fine band of brothers. I realized then, like Gatsby, that you can never go back.
And so I entered the next, productive stage of my life.
How I Got My First Real Job -- A True Story
One November weekend I was driving up the NJ Parkway and I see a big sign announcing a job fair at the Meadowlands Hilton or Marriott, whatever. Having just picked up my resumes from the printer, I figured I should check it out and start the job hunt. So in I go. I pick up the little directory booklet and start making the rounds of the Banks and Broker/Dealers. The last one I stop at is BNY. There I hand the woman my resume, and as she starts to read it I ask if BNY had to pay extra to get their Ad in the booklet on the inside cover. It's a publishing thing. She wipes the bored look off her face, looks at me quizzically, returns to her reading and says, "Oh, so you went to Rochester." Now as most of you know, when somebody from a personnel department says that and you are a recent grad, they are not making small talk. So I launch into some rap about UR and the courses I took and what I learned and so on. Suddenly she interrupts me and says, "I see you went to high school in Middletown." "You must know..." "Jeff Renault", I interject, "Yeah, Jeff and I played drums together." Now she is beaming ecstatically and squeaks at me, "You know Little Jeffy! His sister was the Maid of Honor at my wedding!" Before I can say BFD, she continues with "You are obviously overqualified for any of the entry level positions in the booklet, I will call you Monday to arrange some more appropriate interviews." A week later I'm pissing in a cup (I checked every box on the Medical/Dietary History they give you before the test; thereby claiming that for breakfast I had a poppy seed bagel, herb tea, and an antihistamine) and entering the exciting world of Banking. It just goes to show you, it is always who you know.
Well a lot of time has passed since that fateful day. I have been at BNY for the last 11 years. Doing a lot of different things, systems and operations, back, mid, and front office. Now I am the Product Manager for Collateral Management Services. I provide the vision and 50,000 foot view for the product. It is a lot of fun, I speak at conferences and play golf. It is mostly US (Domestic) Tri-Party Repo. So if any of you have $100,000,000 (our average trade) that you need to invest in a secure and liquid manner, give me a call.
Most importantly, I got married in '93 and we recently had a son. He is tall with blue eyes and blond hair. As you can see from the photos, he does not look like either parent (although my father is 6' 4", and Deb's grandfather was a blue eyed platinum blond). It drives Deb crazy when people come up to her and say, 'Oh, he must look like his Father!'
Life is good, and we are always looking for play dates, so drop us a line.
NEW INFO (9/98)
---
Exciting News Flash
August, 1998
I know none of you are going to believe this, especially those of you who's perception of my management skills is based upon my tenure as Sports Chairman of OMEGA. Especially those of you who STILL haven't forgiven me for forgetting that we had a semi-final intramural softball game against Navy ROTC (rhymes with Nazi), a team we had beaten during the regular season, causing us to forfeit the game and blow our BEST chance to go to the finals. But get this The Bank of New York, in its infinite wisdom, has decided to sponsor me for the Executive MBA at Columbia University. Even more improbable, Columbia has accepted me! That's right, fellow former Faculty Club cohorts, I have joined the free Friday lunch crowd. Amazing! As Debra pointed out, now (if she ever leaves me) at least I can put Ivy Educatedt; on my singles ad. Thank you, yes, thank you. It is big deal, and I'm very excited. The program is every Friday for 20 months and is the same workload as the regular MBA. The Columbia EMBA is currently ranked third in the US (Business Week), and my fellow students are a great bunch. One of the guys in my study group has 2 Ph.D.'s (EE, and Physics) and a masters in IT. Overachievers can be so annoying. I'm in the class of '00 (no Dave, that doesn't mean I have no class). School starts in September and consists of five four month terms. Until graduation, I'm pretty busy, but I hope I can still find some time for my Blorzoga Brothers. Drop me a line!


S-Man meets reality - Head On!